Our partnerships are integral to the work we do.
"The best partnerships aren't dependent on a mere common goal but on a shared path of equality, desire, and no small amount of passion"
We are honored to work with each and every company you see below to create the home of your dreams. Click on the company below to learn more.
Bellmont Cabinet Co. is a family-owned cabinet manufacturer, located in Sumner, Washington, dedicated to product innovation, functionality, and timeless trend setting styles."We pride ourselves on building the highest quality frame less cabinet on the market, featuring greater interior storage capacity, unobstructed openings, and wider drawers with the clean crisp look of flush-fitting full-overlay doors and drawers".
---
Custom Wood Products Cabinetry is located in the picturesque Shenandoah Valley in Southwest Virginia. Custom Wood Products has been producing fine custom cabinetry for over 45 years. While the product offering was limited at first, people soon recognized the quality and workmanship of their handcrafted cabinets. Today, a wide selection of wood species and door styles is complimented by an almost unlimited choice of finishes.
---
Since 1961, the Wellborn family has owned and operated Wellborn Cabinet, Inc., located in Ashland, Alabama. "Our goal is to provide kitchen and bath cabinets crafted by dedicated Wellborn employees with the utmost quality and care.
---
BuilderTrend has become the most widely used and comprehensive cloud system in residential construction. BuilderTrend was founded in 2006 as a result of a simple observation: Residential construction companies needed a user-friendly, web-based software. Software to help them build more projects, build them faster, reduce costly communication errors, and ultimately maximize customer satisfaction.
---
Schluter® Systems is a world leader in the development of innovative installation systems for ceramic and natural stone tile. "Our knowledge, professional expertise and thorough understanding of the market allow us to provide innovative solutions and services based on the specific needs of the tile industry. The strength of our brand is supported through comprehensive, high-quality installation systems for tile and stone, education-based marketing, and our commitment to accessibility".
---
With BuildClean, you get more than just a well-engineered machine that captures dust. You get a dedicated, responsive sales team with hundreds of years of combined experience, working side by side with professional builders and remodelers like you. BuildClean serves residential remodeling contractors—offering product knowledge training and dust management consultation, and by delivering product and replacement filters directly to your job site.
---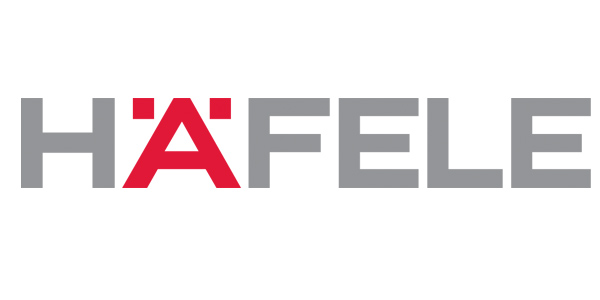 Häfele is an international company providing hardware and fitting systems and electronic access control systems. Around the world, customers from the furniture industry, dealers, joiners and cabinet makers, as well as architects, planners and builders all rely on Häfele's expertise and performance.
---
The best remodelers, home builders, and home improvement contractors rely on GuildQuality's customer satisfaction surveying software to grow their business and improve the quality of their work.GuildQuality "seeks to elevate the stature of the building and home improvement industry to a level commensurate with its importance". Guildmembers build, sell, improve, maintain, and care for people's homes – "our task is to help them do the best job possible and earn the recognition they deserve for their commitment to service excellence."
---